District Wide Broadcast Message
Welcome to La Costa Canyon High School
---
La Costa Canyon High School (LCC) is a student-centered educational community located in south Carlsbad. Current enrollment is approximately 1,900 students in grades 9-12, educationally servicing students who live in the San Dieguito Union High School District coastal communities of Cardiff, Encinitas, Leucadia, Olivenhain, and south Carlsbad.
Read More
Important Announcements:

Top of Page
COVID-19 Information
All SDUHSD schools will be closed from March 16 until indefinitely. At this time, the District Office will be closed to the public from March 16 through April 10, 2020. Further information and resources are available on the district Coronavirus Information webpage. Please check back for updates. We apologize for any inconvenience.
March 28, 2020: County of San Diego, Executive Order N-33-20, COVID-19 Public Health Order: San Diego Health and Human Services Agency issued a new Public Health Order effective March 29, 2020 at 12:00 AM. This new order continues school closures for an indefinite period of time. Although it is our hope that we will be able to reopen our schools before the end of the school year, we will comply with the order and keep our schools closed until further notice. We will continue to develop and extend our online learning program so that our students can be engaged, inspired and prepared.
Chromebook distribution will continue next week on Monday (3/30) and Tuesday (3/31) at SDA and Earl Warren between 11:30-1:00 for students and staff. To request a Chromebook email jeremy.meadows@sduhsd.net

Students are responsible for the device and must return it once school resumes.
The health, safety, and wellness of our Maverick students and families are always our highest priorities. While our schools have transitioned to providing distance learning, it is important to try and maintain daily routines, which includes time for exercise, academics and wellness. The Coronavirus page of our district website has many resources to support our students and families. For additional coping strategies and other social-emotional tools please visit the "General Education Social-Emotional Resources" Google Classroom - code: eu3x6sg
While we continue to navigate distance learning, LCC will have a rotation of student support staff members available from 8:00 am - 2:30 pm daily to respond to confidential non-emergency requests for social-emotional support through this online LCC Counseling Info Request form. Assistance can be provided by phone, email or video conference. This form is to request counseling information only. District and site communications will address canceled events, classes and other site events.
All information will be treated confidentially and not shared other than to connect you with a staff member who can provide information to you. If this is an urgent crisis situation, please do not use this survey and instead contact San Diego Access & Crisis Line at (888) 724-7240 or 911 in an emergency.
Update on Athletics from CIF
Incoming Mavericks: High School Selection Info
LCC Good Humans Merchandise
Crisis Text Line: Text HELLO to 741741
Suicide Prevention Lifeline: 1-800-273-TALK (8255)
A Social Media Reminder for Students
Please Think Before You Post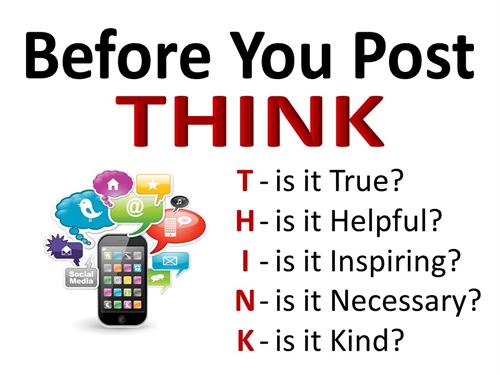 Latest Episode of MavNation News

Top of Page
What's New
| | |
| --- | --- |
| La Costa Canyon High School Website Calendar | |